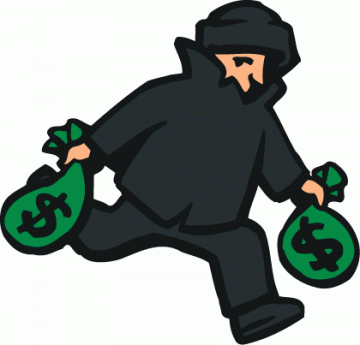 I had to make it clear this is a real story albeit those amongst us keeping an eye on the insanity that is seemingly beginning to be an everyday story coming out of this administration (i.e., terror plane fly-over, resettling terrorists in the U.S. and forcing us to pay for their keep) I predict in just a few months no one will be surprised when they read something so strange or something so obviously wrong they will realize it is a real news story without thinking twice about it. It does take a while for the rest though to believe the almost unbelievable corruption and mayhem being caused by "The One" so for you this is a real story.
Only now are The Residents
backers
beginning to cry foul over the placement of Government Sach's boy Tax Cheat Timmy to
Loot
err I mean lead the cough, cough (heists) bailouts. Well here we go again another case of putting the Looters in charge of those pulling the Heist.
Admin wants Fed to oversee "systemic risk": sources